State Representative Kristin Robbins Announces Re-election Campaign for House District 37A
Maple Grove, MN – State Representative Kristin Robbins announced this morning that she will seek re-election to a third term in the Minnesota House of Representatives in the new House District 37A.
Robbins was first elected in 2018 and has proudly represented Dayton, Rogers and Maple Grove for two terms in House District 34A.  Following the announcement of the Court's redistricting plan on Tuesday, Robbins would now serve the communities of Maple Grove, Corcoran, Greenfield, Independence, Loretto, Maple Plain, and Medina.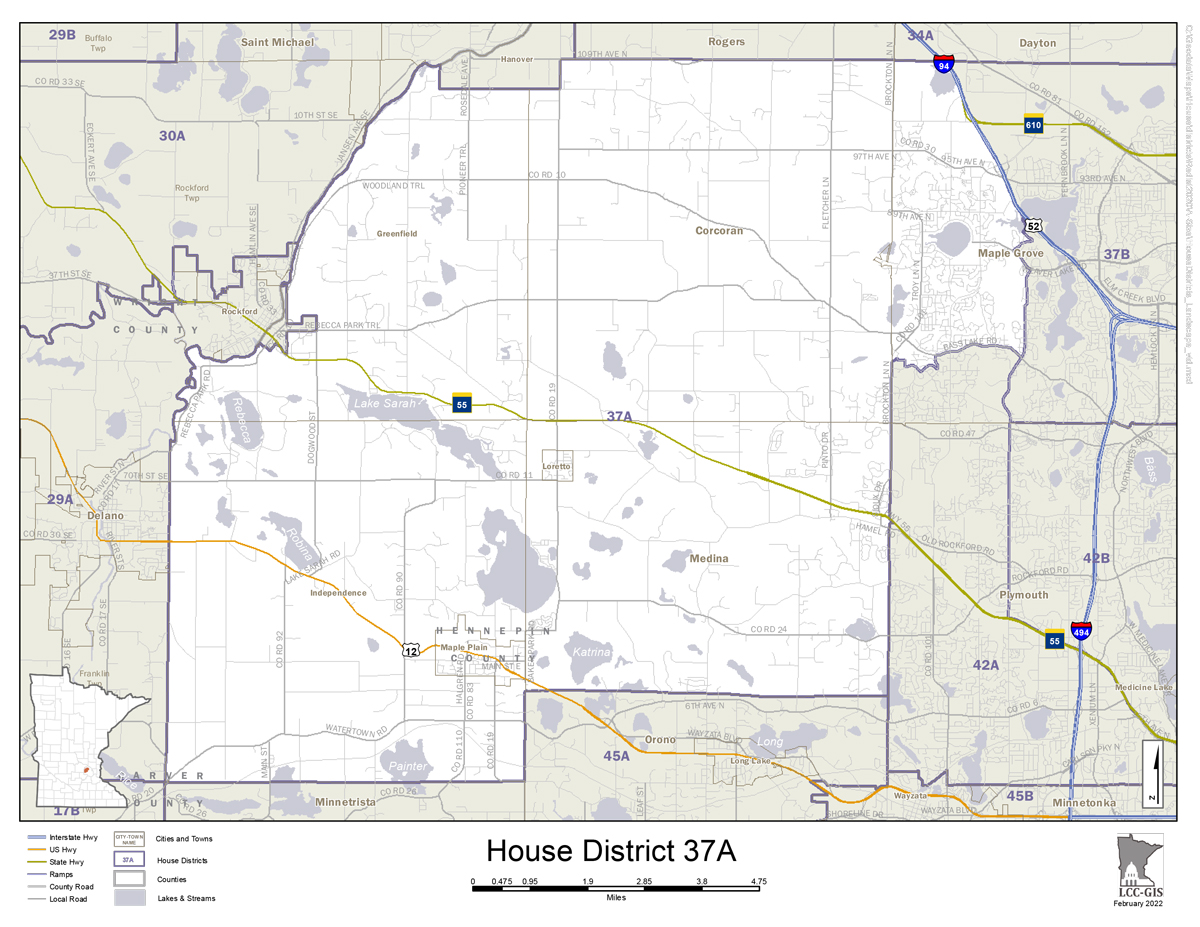 "It has been an incredible honor to serve my communities in the Minnesota House of Representatives for the past four years. I am proud of the work I have done on behalf of my constituents and have enjoyed the opportunity to get to know and work with so many amazing people.  I led the successful effort to provide grants to small businesses, which were closed down during the pandemic. I have been a leader on making Minnesota more affordable and competitive by fighting Governor Walz' proposed tax increases on families and businesses.  I have also been a strong supporter of law enforcement and a leader on education reform, including K-3 Literacy and expanding education tax credits and deductions.
I look forward to getting to know everyone in the parts of District 37A that are new to me.  I will continue to work hard to address the issues that our district and all Minnesotans care about, including crime, the rising cost of living, and empowering parents in education."
Robbins lives with her husband Brent, in Maple Grove, and they have three grown daughters.