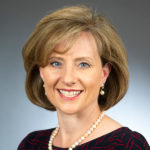 Dear Neighbors,
I am honored to be the Republican candidate to represent our new District 37A in the Minnesota House of Representatives! Our new district will include the western part of Maple Grove and the communities of Corcoran, Greenfield, Hamel, Independence, Loretto, Maple Plain and Medina.
For the past four years as a  State Representative, I have been a strong advocate for families and small businesses, education reform, and policies to increase penalties for crime and reduce energy costs.
I always work hard for the people I represent and will be engaged in our communities.  I look forward to getting to know everyone and welcome your input and ideas.  I hope to earn your support!
I look forward to working with everyone to help our district and our state thrive!
Sincerely,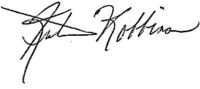 Kristin Robbins
State Representative
Current 2022 Endorsements – will continue to be updated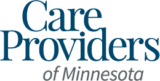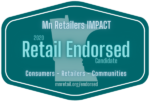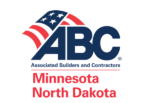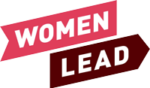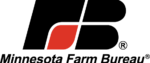 Mark Steffenson, Mayor of Maple Grove
Rick Ihli, Mayor of Rogers
Rep. Kristin Robbins is a native of Crookston, Minnesota. Kristin's dad owned what was then called the Stenshoel Funeral Home until her family moved to Upper Michigan, where her parents owned the Jacobson Funeral Home until they retired.
Kristin's mom was an LPN at Swedish Hospital in Minneapolis and became a stay-at-home-mom when they moved to Crookston and Kristin's sister was born.  As Kristin and her sister grew up, her mom took a much more active role in the funeral home.  The Jacobson family, like most family businesses or farms, all worked in the funeral home.  The girls helped with cleaning, setting up chairs and flowers, mowing the lawn, and answering phone calls.
Kristin attended Bethel University in St. Paul on a full scholarship, where she doubled-majored in Political Science and Economics.  After college, Kristin lived and worked in Washington, D.C. for three years, becoming the Legislative Director for a Congressman Harris Fawell (R-IL).  She also met her husband, Brent, a native of Portsmouth, NH, while working on Capitol Hill.
As a Legislative Assistant and then Legislative Director, she focused on taxes, trade, education and labor issues.  She also led the bi-partisan Congressional Porkbusters Coalition, co-chaired by Rep. Fawell and Rep. Tim Penny (MN), which cut millions of dollars of wasteful government spending from appropriations bills.  Prior to her time on the Hill, she worked in the Business and Economics Division of the Center for Strategic & International Studies (CSIS).
Kristin received a full scholarship to Washington University in St. Louis for graduate school, where she got her M.A. in Economics. She and her husband then moved to Minnesota, where they have lived for the last 26 years.
Kristin and Brent have been married 29 years and have raised three daughters in the western suburbs.  She was a "soccer mom" and has spent countless evenings and weekends cheering on her girls in soccer, basketball, softball, gymnastics and trap shooting.  She has been an active volunteer, coaching Destination Imagination and teaching Junior Achievement's economic literacy program, as well as teaching Sunday School, AWANA and VBS at her church.
Kristin has an extensive background in economics and public service.  She co-founded and served as the Executive Director of the Economic Club of Minnesota for 10 years.  The Economic Club is a non-profit focused on strengthening Minnesota's economic competitiveness.
Prior to leading the Economic Club, Kristin was a stay-at-home mom, which she loved.  Before having her second daughter, Kristin was the Executive Director of a group that helped pass education tax credits in Minnesota.  The Wall Street Journal called this legislation "a model for the rest of the country."  She also served on the State Commission to End Chronic Homelessness during the Pawlenty Administration.
Kristin was active member of New Hope Church for more than 20 years and she served on the board of their HopeBridge food shelf for 10 years, where she and her family were regular volunteers.  She and her husband currently attend Northwood Community Church.  Kristin was also founding Director of the Banyan Community, a neighborhood community development organization focused on addressing the achievement gap in the East Phillips area of Minneapolis, and she continues to be engaged in their work.
At the Legislature:  Kristin is an Assistant Whip in the House and she serves on three committees: Taxes, Judiciary and Civil Law, and Human Services Finance & Policy. 
She is also Co-Chair of the bipartisan, bicameral Civility Caucus, which works to build relationships and trust across parties and across the two bodies so the Legislature can function more effectively on behalf of all Minnesotans.
Kristin was recently selected for the Bowhay Institute for Legislative Leadership Development (BILLD) Fellowship, a program run by the Council of State Governments to provide professional development for legislators from across the Midwest.
Kristin is actively engaged in all of the communities she serves and prioritizes helping constituents navigate state government.  She was again awarded in 2022 the "Guardian of Small Business" award from the National Federation of Independent Businesses (NFIB) and she has been a champion for small businesses and families at the Legislature.  Here are a few examples:
Kristin had the first bill to propose using federal covid money for grants to keep small businesses afloat during the government shut-down.  She had the first bill to repay the Unemployment Insurance Trust fund with federal money so businesses wouldn't face double-digit tax increases to repay the debt when record numbers of employees were laid off during the shut-down. 
Kristin is the chief author of a bill to address learning loss from the shut-down and prioritize evidence-based K-3 Literacy so all kids are reading at grade-level, which is the foundation of future success.
Kristin took on Big Tech, authoring a bill that would prohibit social media companies from targeting minors with unsolicited content.  The bill received strong bipartisan support in the House and Senate.
Kids First in Education
Kristin supports ensuring parents have control of their children's education.  She supports giving parents access to classroom syllabi, expanding school choice options and ensuring schools are held accountable for education outcomes.
Supporting Safe Communities
Kristin is a strong supporter of local law enforcement and was endorsed by the MN Police & Peace Officers Association in 2018 and 2020.  She supports fully funding law enforcement and strengthening penalties for violent crime and repeat offenders.
Tax Relief for Families
Minnesota families and seniors are struggling to make ends meet with the rising cost of living.  With the state running record budget surpluses, Kristin supports giving the money back to the hard-working Minnesotans who earned it through permanent tax relief.  Minnesota has the 5th highest income tax rate and 4th highest corporate tax rate in the country.  We are also one of a handful of states that still tax Social Security.  It is time to shrink the money available to government by returning through permanent tax cuts.
Have a question or comment? Want to know how you can help? Contact us today or fill out the form! We'll get back to you promptly.
Mailing Address:
Kristin Robbins Volunteer Committee
PO Box 1122
Maple Grove, MN 55311