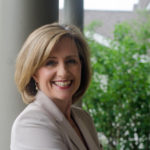 Why I'm Running
I'm running for State Representative in 34A because Dayton, Maple Grove, and Rogers need to continue to have a strong, conservative voice in St. Paul. 
As a wife and mom raising three girls in Maple Grove, I understand the challenges facing busy families.  We all want high-performing, safe schools; good jobs with good pay; and government that works for, not against, our families.  I am pro-life and support the 2nd Amendment.  I will work hard in the Minnesota House of Representatives to promote these values.
As the Executive Director of the Economic Club of Minnesota, I know that the key ingredients to economic growth are a well-educated workforce, excellent transportation, and economic policies that promote job creation, retaining and retraining workers, and reasonable regulations.  Minnesota isn't just competing with neighboring states – we are competing for talent and investment with other countries. 
House Majority Leader Joyce Peppin has been a great leader for our district and we need another strong conservative leader to continue to represent Dayton, Rogers and Maple Grove in St. Paul.  I believe my experience, and my focus on issues that will keep the Northwest suburbs growing, have prepared me to serve our community.   I hope you will join our campaign build a strong future for our families!
Please or call me at 612-819-9217 if you have any questions or would like to talk about how we can continue to strengthen our communities and our state.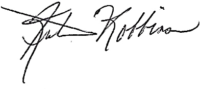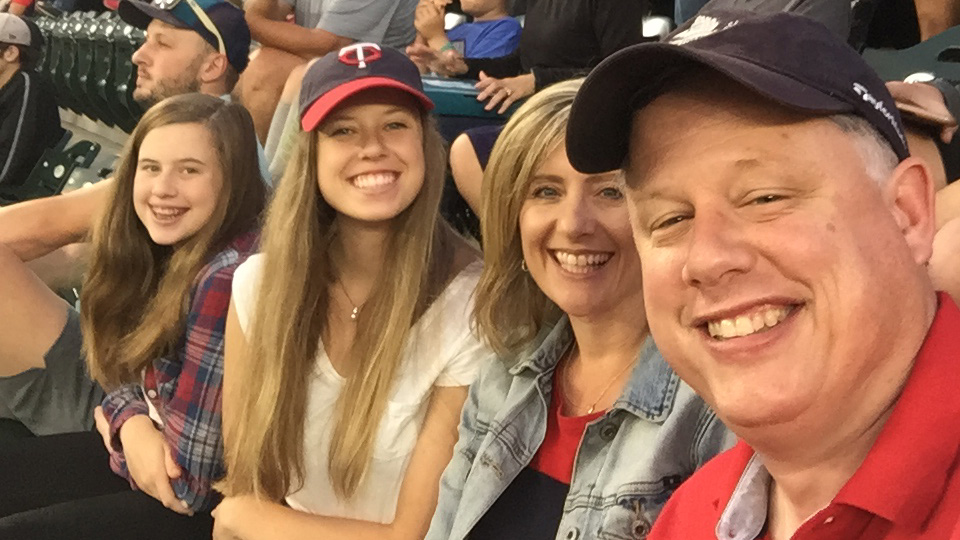 Get to Know Kristin
Kristin is a native of Crookston, Minnesota, attended Bethel University in St. Paul, and has lived in the western suburbs for more than twenty years.  She is currently the Executive Director of the Economic Club of Minnesota, a non-profit focused on strengthening Minnesota's economic competitiveness, which she has led since its founding in 2008.
Kristin and her husband, Brent, have been married for almost 25 years and have raised three daughters in Maple Grove.  She is a "soccer mom" and has spent countless evenings and weekends cheering on her girls in soccer, basketball, softball, gymnastics and trap shooting.  She has been an active volunteer, coaching Destination Imagination and teaching Junior Achievement's economic literacy program, as well as teaching Sunday School, AWANA and VBS at her church. 
Kristin has an extensive economics and public service background.  Prior to creating and leading the Economic Club, she was the Executive Director of a group that helped pass education tax credits in Minnesota.  The Wall Street Journal called this legislation "a model for the rest of the country."  She also served on the State Commission to End Chronic Homelessness.
Kristin also worked in Washington, D.C., as the Legislative Director for Congressman Harris W. Fawell (R-IL), where she focused on taxes, trade, education and labor issues.  She also led the bi-partisan Congressional Porkbusters Coalition, co-chaired by Rep. Fawell and Rep. Tim Penny (MN), cut millions of dollars of wasteful government spending from appropriations bills.  Before that, she was employed in the Business and Economics Division of the Center for Strategic & International Studies (CSIS).
Kristin is an active member of New Hope Church, where she serves on the board of HopeBridge food shelf.  She was a founding Director of the Banyan Community, a neighborhood community development organization focused on addressing the achievement gap in the East Phillips area of Minneapolis, and she continues to be actively engaged in their work. 
Kristin has also been an active volunteer for Republican candidates throughout her life and has served as a precinct Chair, Vice Chair and Deputy Chair for SD 34 Republicans for many years.
Kristin holds a Masters in Economics from Washington University in St. Louis and a B.A. in Economics/Political Science from Bethel University.  She lives in Maple Grove with her husband and three daughters.
On the Issues
Kids First in Education
Kristin supports improving access to early childhood programs, ensuring all students graduate with skills needed for success, and providing more options to earn post-secondary credits in high school.
Better Healthcare and Lower Costs
Health care costs are out of control, and too many families are feeling the squeeze as a result. Kristin will work to lower health care costs by increasing price transparency and boosting competition which will mean more choices and lower premiums for families.
Tax Relief for Families
Minnesota has the 3rd highest tax rate in the country. Kristin will fight to help families keep more of their hard-earned money, eliminate state taxes on social security benefits, and support tax relief for families saving for college and college graduates paying off student loans.
Contact the Campaign
Have a question or comment? Want to know how you can help? Contact us today or fill out the form! We'll get back to you promptly.
Mailing Address:
Kristin Robbins Volunteer Committee
7730 Zanzibar Lane N
Maple Grove, MN 55311